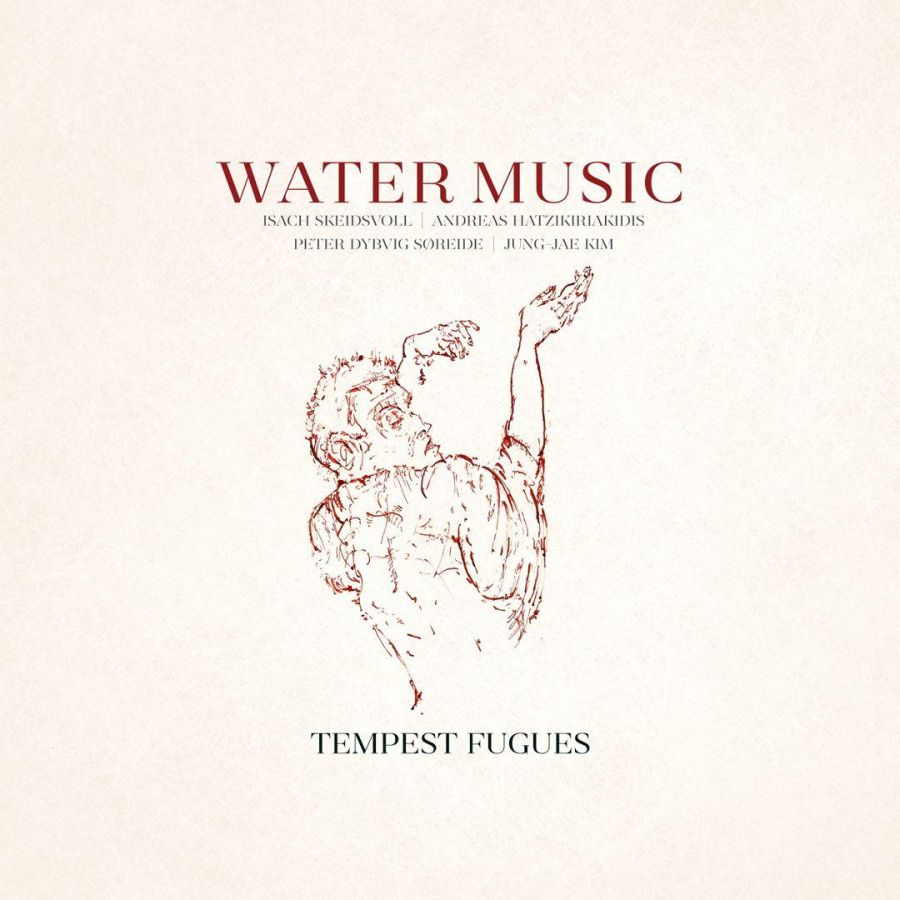 Label:
Info:
Water Music was formed in 2018 at the Grieg Academy in Bergen. With a passion, and great interest for both Nordic, European and American free-jazz and improvisational music, and having worked together in several different constellations, the group, Jung-Jae Kim (saxophone), Peter Dybvig Søreide (guitar), Andreas Hatzikiriakidis (trumpet) and Isach Skeidsvoll (piano) decided to create a project together.
The group plays free-improvised music in an acoustic setting, and by omitting both bass and drums from the soundscape, an unexpected, open and liberating world is created where tonality and energy emerges in a unique way. From a floating, impressionistic core the quartet creates a big spectrum of soundscapes that covers both the prettiness and the beautiful dissonances within the music. The four musicians are also able to create a powerful wall of sound with enormous vitality and energy, where the instruments blend together in a unique and personal expression.
Tempest Fugues was recorded all the way back in 2020, with Davide Bertolini as a sound technician and was mixed by Mathias Marstrander and mastered by Karl Klaseie in Øra Studio. Between 2018-20 the group played a variety of concerts including Festspillene in Bergen.
With their debut album Tempest Fugues and a subsequent tour, Water Music wish to make an impact on the exciting and creative blossom of new, young musicians on both the national and international music scene and create memorable listening experiences.
Tracklist:
1. Peaceful Mourning
2. Pavlova of the Parallels
3. A Beginning
4. Tottenham Outrage
5. Hooray For Captain Spaulding
6. Unter Den Linden